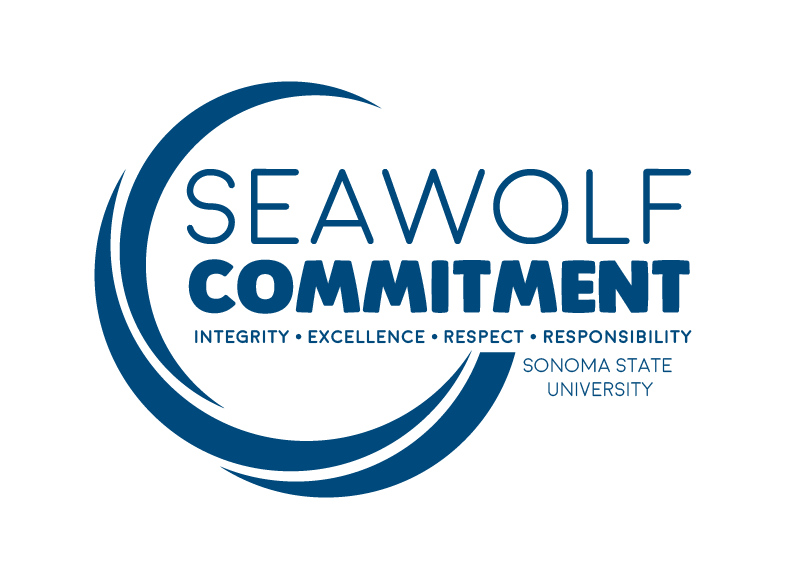 In 2014, the SSU community began a campus-wide conversation about the hateful comments and negative experiences students from historically marginalized communities faced every day on the campus. Degrading slurs, written on the whiteboard outside a student residence, brought much-needed attention to SSU's campus climate, and mobilized a group of students who wanted to make a significant change in the campus culture. Campus leadership commissioned the Seawolf Values Committee in November 2014, which was comprised of students, faculty, and staff to identify values that would characterize the Seawolf identity. After a yearlong process the values of Integrity, Excellence, Respect, and Responsibility were selected as the founding principles of the Seawolf Commitment.
As a Seawolf, I Commit Myself to the Highest Ethical Standards.

Integrity - I will conduct myself with INTEGRITY in my dealings with students, staff, and faculty
 
Excellence - I will strive for EXCELLENCE in my academic work and relationships

Respect - I will RESPECT the rights and dignity of others

Responsibility - I have the RESPONSIBILITY to conduct myself as an ethical member of my community
Integration into University Life 
The Seawolf Commitment has been embraced across the campus as a guide for our collective behavior and are among the university's core values as reflected in our strategic plan. Initially, Student Involvement, Residential Education and Campus Housing, Office of Student Conduct, and Orientation each adopted and integrated the Seawolf Commitment values in active and passive programming, as well as to frame educational conversations about bias and social justice. Associated Students and Academic Senate then passed resolutions endorsing the Seawolf Commitment. Additionally, President Sakaki and the 2017 Associated Students President, Wilson Hall, recorded a video affirming their support of the Seawolf Commitment. Read the resolutions passed by the Associated Students and the Academic Senate. 
Membership
Associated Students (AS) Senator for Diversity
Office for the Prevention of Harassment and Discrimination 
Residential Students 
Senate Diversity Subcommittee 
Student Affairs 
Student Leaders (Black Student Union, Orientation Leader, Resident Advisor)
The HUB Cultural Center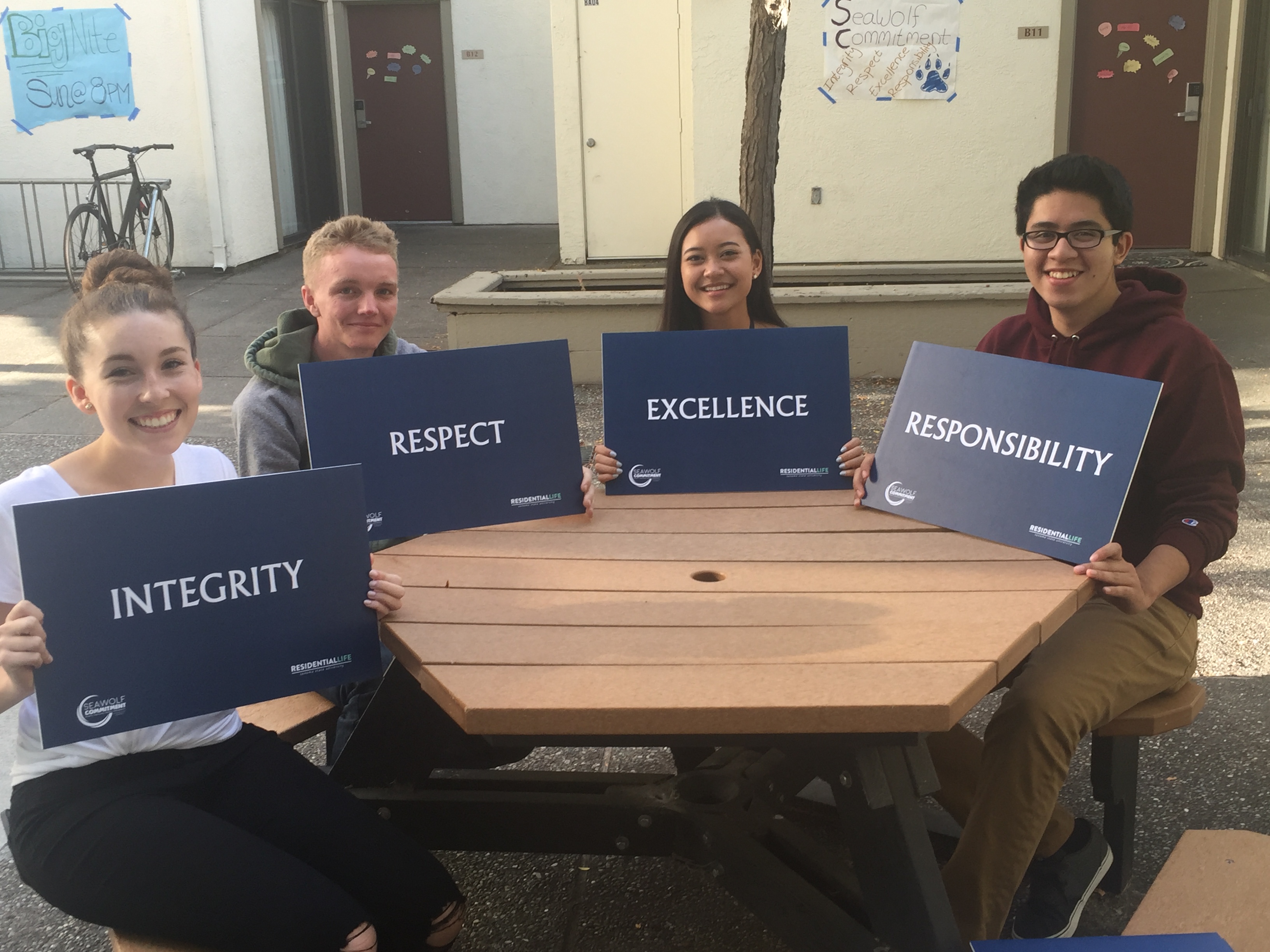 Resources