The Native American Initiative (NAI) at Sonoma State University is aimed to increase the number and educational access of our local Native American and Indigenous to enroll and graduate from the university. In the past three years, SSU has taken a multidisciplinary approach to enhancing student services focused on Native American communities, which includes the newly formed Native and Indigenous Student Support Initiative Committee, a stronger partnership with the local tribes of the Federated Indians of Graton Rancheria representing the Coast Miwok and Southern Pomo people, and the creation of the Native American Program for Student Success.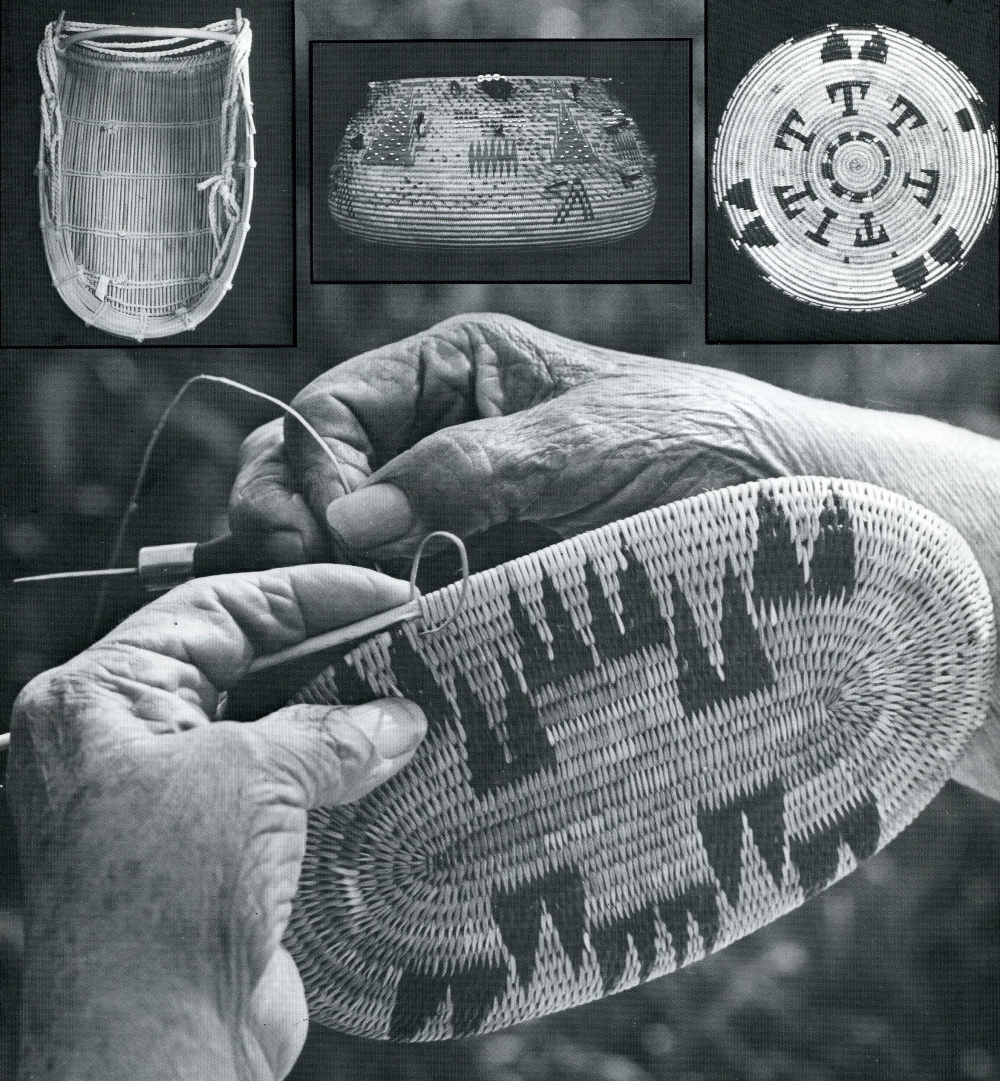 The following are selected components of the NAI at SSU:
Hired a Director of Native American Studies,

Dr. Erica Tom
Developed the Native American and Indigenous Studies Reading Group and Independent Studies course. Housed in the Native American Studies Program in the School of Arts and Humanities.

Director of Native American Studies, Dr. Erica Tom, began the Native American & Indigenous Studies (NAIS) Reading Group in January 2020. NAIS provides a space and structure for people interested in exploring topics in Native American and Indigenous Studies. The group meets monthly year-round, to discuss texts selected by the group. NAIS foregrounded texts by Native and Indigenous authors, however, all suggestions for texts are welcome. The group also examines current events impacting Native American communities, such as COVID-19. The Native American Student Interns for NAPPS participate in NAIS. Sonoma State students are able to earn credit for their participation in NAIS through NAMS 495, an independent study in the Department of Native American Studies.

Hosted in 2019 the 33rd California Indian Conference, October 2019

Sonoma State University was proud to host the 33rd California Indian Conference on November 14th-7th, 2019. The California Indian Conference provided a forum for the sharing of knowledge, scholarship, and issues of importance related to Native California. The conference brought together California Indians, academics, tribal scholars, educators and students, public agencies and institutions, tribal communities and organizations, and the general public. The Office of the President, the School of Arts & Humanities, Student Affairs (Munayer, conference planning committee member), and the Anthropological Center from the School of Social Science who Chaired the CIC planning committee, all came together to work on the California Indian Conference Committee, organizing panels of rigorous research on critical contemporary issues for Native Americans. Sonoma State led a session entitled Land Acknowledgement: Process, Practice, and Progress. This roundtable invited discussion of the process, practice, and progress of Land Acknowledgment. How can Sonoma State University develop relationships with Native peoples who historically lived on this land? What informal and institutionalized practices disrupt the on-going impact of settler colonialism? Can Land Acknowledgment be part of imagining alternative paths forward? Participants include representatives of local tribes, the Office of the President, faculty supporting the development of the Department of Native American Studies, and others to be determined.

Hosted in 2018 the Indigenous Wisdom and Shamanism Conference, October 2018
Earned Chancellor Office grant in April 2020

Funding is being used to create the Native American Program for Student Success (NAPSS). This includes hiring two Native American Student Mentors to support with developing co-curricular programming, leading the Native American Progressive (NAPS) Student Club and supporting outreach efforts for incoming first year and transfer students. NAPSS objective is to expand access, recruitment, and retention for Native American students, foster consultation and collaboration between Tribal Governments and state departments and agencies. The purpose of NAPSS is to improve the outreach efforts and retention and graduation rates for all Native American students at Sonoma State University (SSU). NAPSS will develop a student-led and staff-structured program to provide student mentoring, academic support, identity development, and community engagement (on and off campus) in conjunction with the existing co-curricular programming through SSU's Native American Studies Department. NAPSS will support academic success and retention of students utilizing local tribal wisdom and guidance as well as intentional and bold approaches shaped by student needs, community scholarship, and the need for strategic outreach to local Native American students. The Grant will allow SSU to hire 2 Native American Student Mentors that will guide and focus the work to support the student led modeling and engagement.

Strategic Partnership with the Federated Indians of Graton Rancheria

Collaboration and funding (approx. $2.84 million) to expand the Fairfield Osborn Preserve and build the Federated Indians of Graton Rancheria Learning Center. Read more about the gift.
Received funding for approximately $700,500 to expand the Summer Bridge Program (2018 to 2020) for hundreds of first-generation college students. The funding allowed the program to serve more students for more days with enhanced student services for the Educational Opportunity Program, PUERTA and Native American students.

Summer Bridge is a residential orientation program for first generation and low-income first-time freshman students enrolled in EOP. Summer Bridge orients our most vulnerable students both academically and socially during the summer before they matriculate into Fall semester. Originally Summer Bridge was a 6-day residential program for 100-125 historically low-income and first-generation first-year college students with a focused program on getting to know SSU, building campus community, meeting with Academic Advisors and Faculty, and getting to know themselves as future scholars. Since 2018 EOP has partnered with Federated Indians of Graton Rancheria to expand and fund (approx. over $700,500) the Summer Bridge Program for over 200 EOP, PUERTA and Native American Students a year (Summers of 2018, 19 & 20). Summer Bridge is now expanded to an 11-day program with additional peer mentors, community development services and new academic components which include an English: Reading and Writing course and a Math: Qualitative Reasoning courses. In 2020, the Summer Bridge program added a 1-unit credit for participating students. Summer Bridge 2020 continued in remote format due to COVID-19.