With the onset of the COVID-19 pandemic, episodes of racial intolerance and violence have become increasingly frequent and overt. From George Floyd and Breonna Taylor's murders to the incidents of anti-Asian and anti-Semitic violence, the racial tensions that have marked our country's history since its inception seem no closer to resolution than they did prior to the Civil Rights movements. Still, awareness is greater now, in part due to 24/7 news coverage and remote working conditions that made tv news more immediately accessible. More conversations are happening, and as uncomfortable as they might be, the willingness to understand and listen is hopeful.
One of these conversations began last year between Professors Suzanne Toczyski (French) and Anthony Rizzuto (English), and continued to a point where they wanted to share the discussion with others on campus. In partnership with Academic Affairs, they put together a series of spring 2022 lectures and workshops for faculty to discuss strategies for teaching race in the classroom. Now, in collaboration with Academic Affairs and the Office of Diversity, Equity, and Inclusion, they are leading SSU's first university-wide Common Read Initiative, to be focused on the question, what is race?, as viewed through the lens of Ijeoma Oluo's book, So You Want To Talk About Race.
During the 2022-2023 academic year, Seawolves from across campus will come together as a community to discuss and explore Oluo's work and related issues. This exploration will unfold across all disciplines and university schools to engage students, faculty, staff, and administrators in classes, talks, public readings, events, performances, and even this very webpage. The Common Read is a year-long, immersive experience intended to be inclusive and engaging for all members of the campus community. Among our goals is the hope that we will grow stronger as a community by increasing our understanding, empathy, and respect for one another.
The centerpiece of this experience will be the brave and heartfelt work, So You Want To Talk About Race. In the book, Oluo guides us through some of the more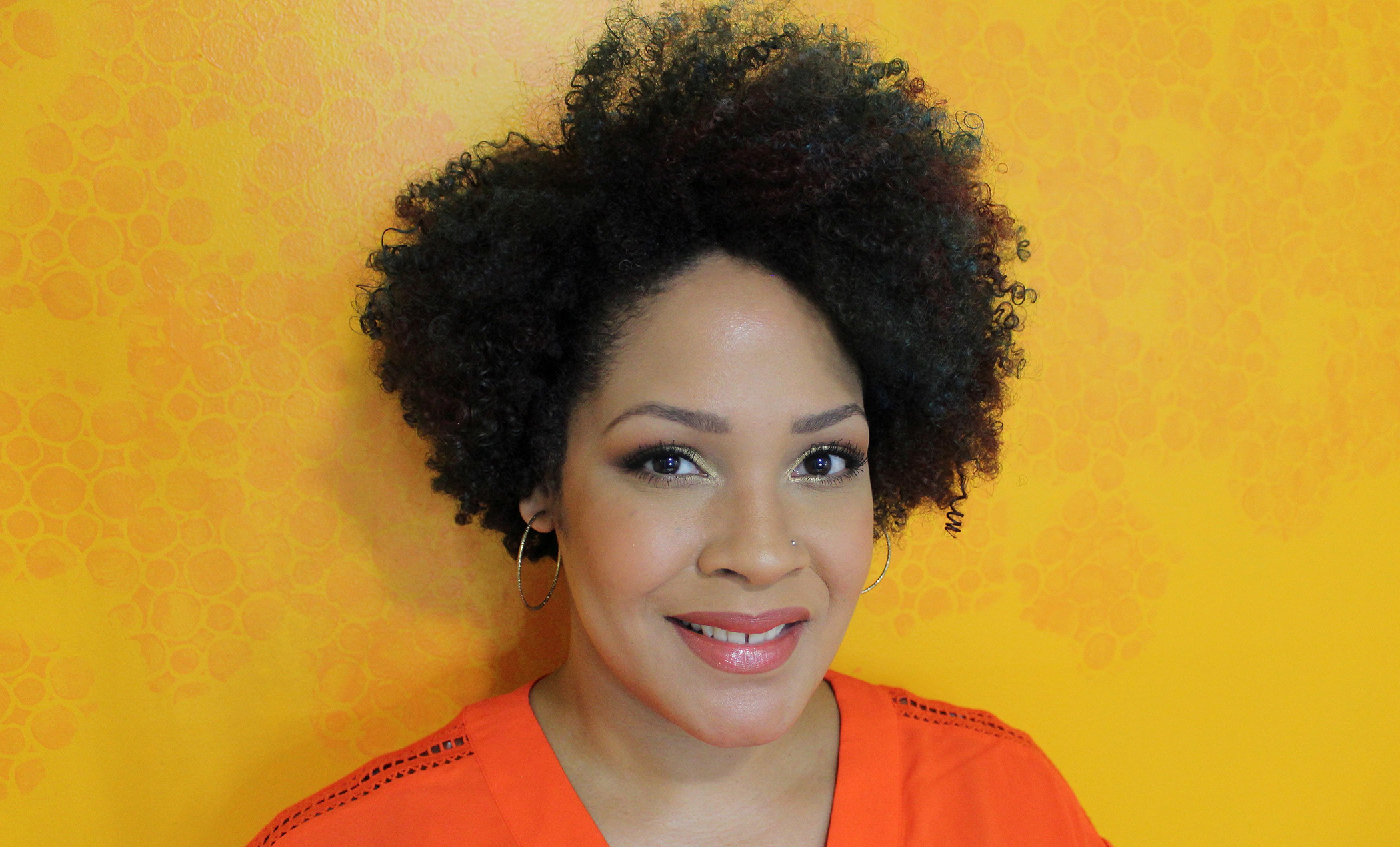 complex topics in social discourse today. She does not take the easy road through these subjects, but she navigates the discussion with kindness, generosity, and healthy self-awareness. The author will also visit our campus as a guest speaker at the Green Music Center (GMC) as part of The H. Andréa Neves and Barton Evans Social Justice Lecture Series on Tuesday, April 4, 2023 at 7:30pm. 
SSU Common Read Initiative Outcomes
Build community through a shared lived and intellectual experience;
Empower students, faculty, staff and administrators to address complex and difficult issues about race;
Invigorate curriculum with vital issues and community conversation about race;
Engage with the university's core values of diversity, equity, and social justice for a transformative impact.
Fall 2022 Common Read Events
We are excited to share the programs and events in support of this year's Common Read initiative! The Common Read initiative committee was mindful that the conversation about race is not the sole purview of Black, Indigenous, People of Color (BIPOC) in this country and we wanted to see that reflected in our speaker selection. See below for a list of our fall semester speakers. Please visit this webpage later this year for a list of our spring semester speakers. 
Wednesday, September 28, 2022, 12:00 - 1:00pm, Student Center Ballroom

"Claiming My Middle Name and Other Stories about the Power of Race"

Professor Lauren Morimoto, Chair of Kinesiology Department. Interim President Mike Lee will provide introductory comments.
 

Wednesday, October 26, 2022, 12:00 - 1:00pm, Student Center Ballroom

Faculty Panel: "What is Whiteness?"

Professors Kim Hester-Williams (English and American Multicultural Studies), Theresa Burruel Stone (English), Don Romesburg (Women and Gender Studies), and Anthony Rizzuto (English)
 

Wednesday, November 16, 2022, 12:00 - 1:00pm, Student Center Ballroom 

From Universalism to Color Blindness : Let's Talk about Race in France

Annabelle Alibert, Fulbright Language Teaching Assistant
 

Wednesday, November 30, 2022, 12:00 - 1:00pm, Student Center Ballroom 

So You Want to Talk about Place:  Decolonizing and Indigenizing "Race Talk."

Professor Mary Churchill, (Native American Studies, American Multicultural Studies, Women and Gender Studies, and Liberal Studies)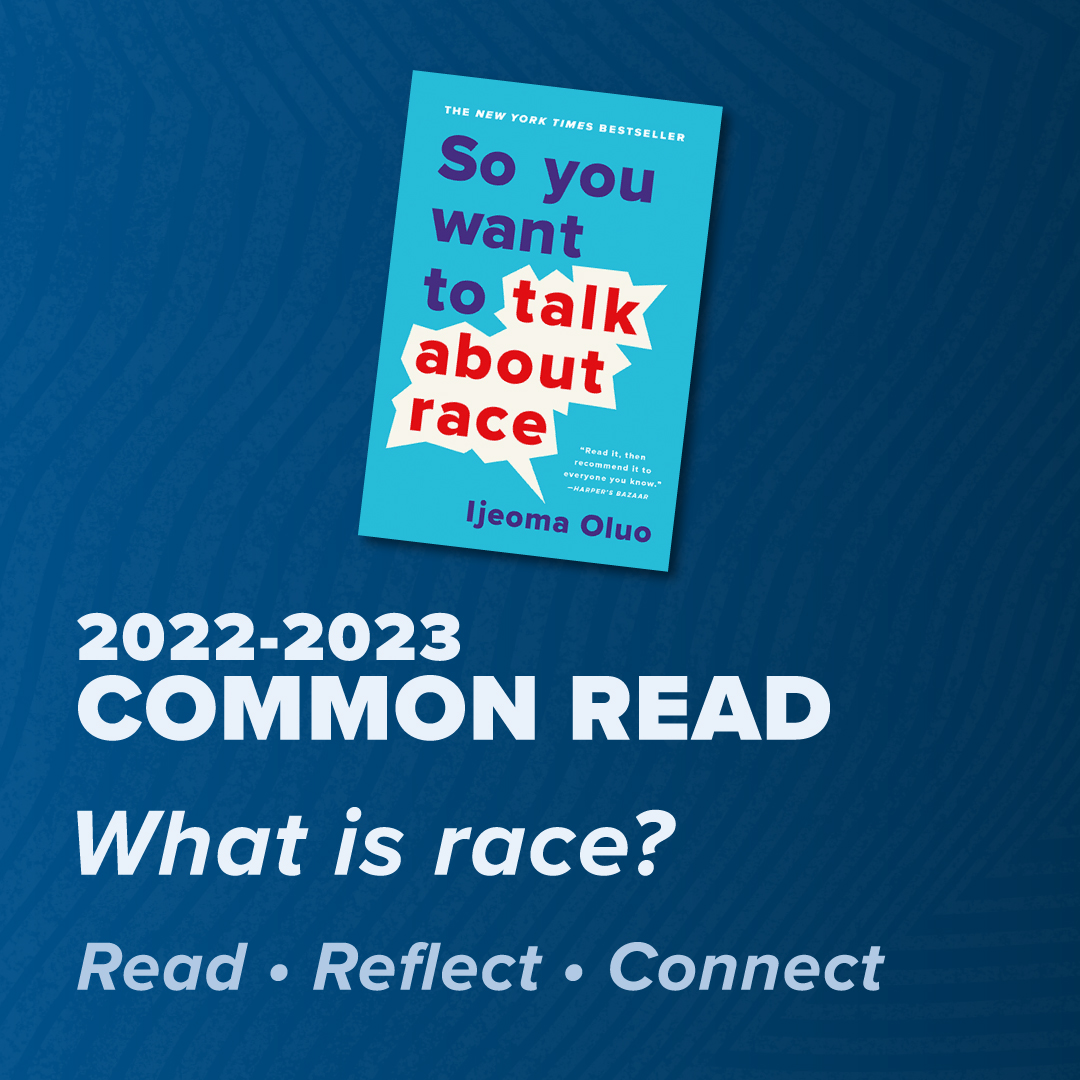 Canvas Teaching Resources for Faculty 
The resources on the SSU Canvas website are curated to supplement and complement the reading of "So you want to talk about race". This page assists faculty in their curricular and co-curricular engagements, and offers a list of pedagogical tips for success. If you have not already done so, we invite faculty to explore the Racial Justice Curriculum Resources Canvas Collection to learn about and bring anti-racist curricular tools into your classrooms. If you have not received an invitation to join the Canvas course, please reach out to academicprograms@sonoma.edu.
Where can I get my copy of "So you want to talk about race"?
Academic Affairs purchased enough copies of the book for all first time first year students. Students can pick up their copy from the HUB Cultural Center (located on the 2nd floor of the Student Center). The Office of Diversity, Equity, and Inclusion purchased 25 books for checkout at the SSU Library for all employees. There is also a digital version available for checkout at the library as well.
Additional Resources 
For questions, comments, and feedback regarding Sonoma State's Common Read Initiative email diversity@sonoma.edu