As we proudly and enthusiastically celebrate AAPI History and Heritage Month, at the forefront of our thoughts is the increasing violence against AAPI community members. While Sonoma State University leadership condemns the violence, we know that pronouncements are appropriate and necessary, but not sufficient. Thus, our academic leadership is looking at ways to use scholarship and teaching to highlight the important historical and current contributions of the Asian Pacific Islander community. Students, staff, and faculty are partnering with community agencies to address anti-Asian racism, as part of our broader work to dismantle the structural racism leveled at communities of color. The coming days also provide us with the opportunity to deepen our knowledge of AAPI history and heritage, as we honor, celebrate, embrace, and stand with the AAPI community here at SSU and beyond.
---Jerlena Griffin-Desta, Ph.D., Chief of Staff &
Vice President, Diversity and Strategic Initiatives
Photo Credit: The Museum of Public Relations
Although AAPI Heritage Month takes place every May in the United States, Sonoma State University celebrates it in April to accommodate the academic calendar and to provide a full month to recognize our Asian, Native Hawaiian, and Other Pacific Islander communities. We want to particularly begin this month by bringing attention to and condemning the violence and hatred that has been directed at the Asian and Pacific Islander communities.
The 2021 AAPI History and Heritage Month Planning Committee will be hosting and co-sponsoring events for SSU students, staff, and faculty in solidarity against racism, coming together as a community, and celebrating the richness of Asian American Pacific Islander communities. You can read more about AAPI Heritage Month events by visiting the HUB Cultural Center website.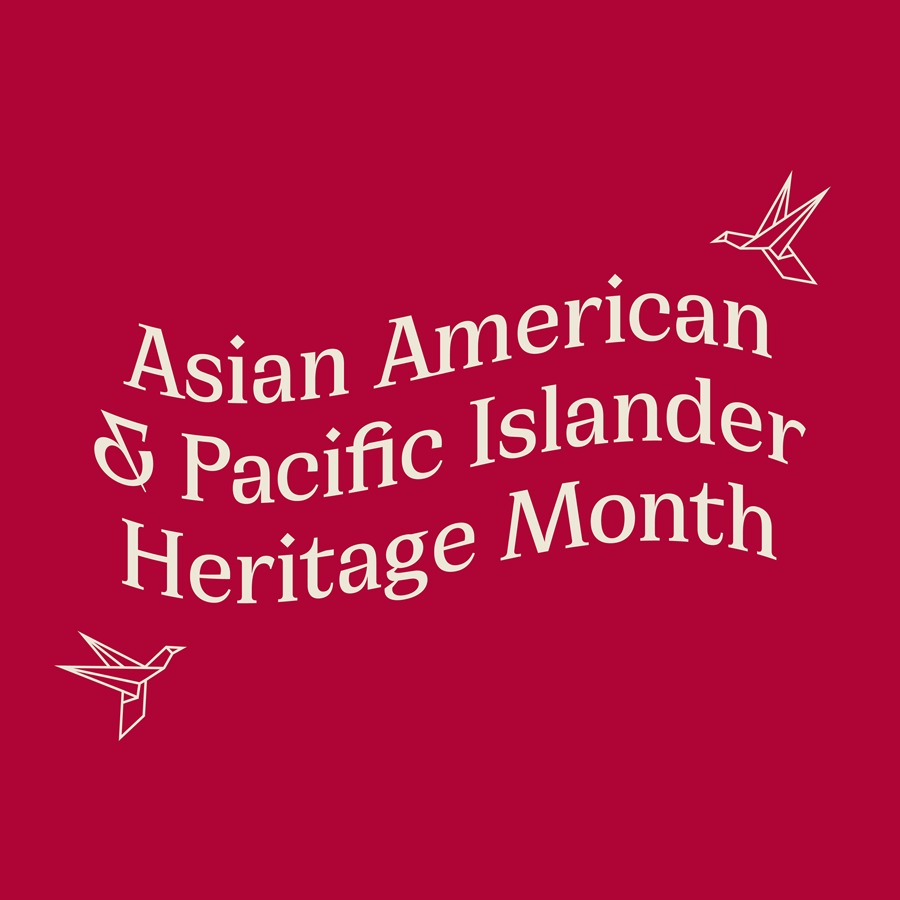 About AAPI Heritage Month
AAPI Heritage Month - known as Asian Pacific American Heritage month until 2009 - recognizes the 22.2 million Asians and 1.6 million Native Hawaiian and other Pacific Islander communities in the United States.
In 1992, New York Congressmen Frank Hortin introduced the bill that called for the month of May to officially be designated Asian American Pacific Islander Heritage Month. The idea for the month originated with Jeanie F. Jew, a staff person on Capitol Hill at the time and a board member of the Organization of Chinese Americans. With celebrations for Black History Month and Hispanic Heritage month already in place, Jeanie F. Jew was concerned about the lack of recognition given to Asian Americans and Pacific Islanders.
The month of May was selected for two reasons: first, to commemorate the arrival of the first known Japanese immigrant to the U.S. on May 7, 1843; second, to honor the completion of the transcontinental railroad on May 10, 1869, which upwards of 20,000 Chinese workers helped to construct. The month pays tribute to the generations of Asian Americans and Pacific Islanders who have enriched United States history and are instrumental in its future success.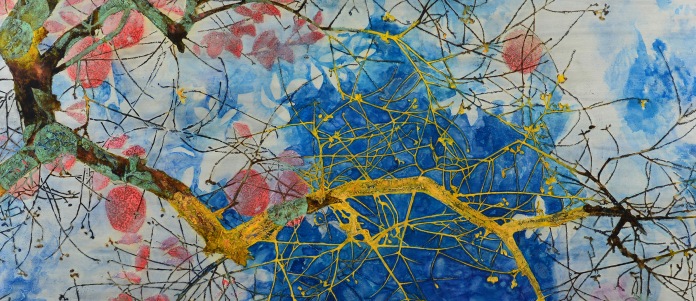 Photo Credit: Asian Contemporary Art
Resources